Wooden Display Stands for many different products.
Below are many examples of how you can use these displays.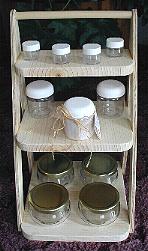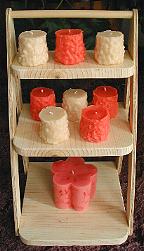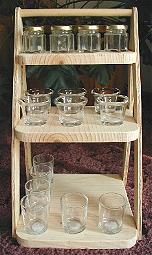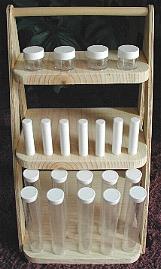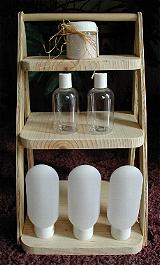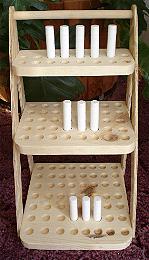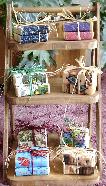 ~~~~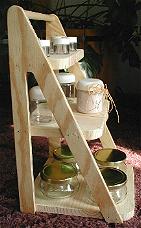 ~~~~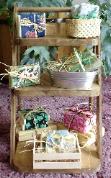 The above displays can be customized in any way you wish. They can be left the way they are or they can have holes put in them for your items to fit down inside, such as your lip balms and bath salt tubes, candles etc.

The measurements on this display are as follows-
Bottom Shelf = 9" wide x 9 - 1/2" deep
Middle Shelf = 9" wide x 6 - 5/8" deep
Top Shelf = 9" wide x 4" deep

Other sizes can be customized upon request.




Our newest displays for Soaps, Candles, Bath & Body, Spices and More!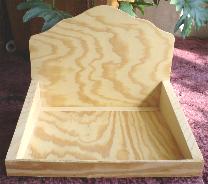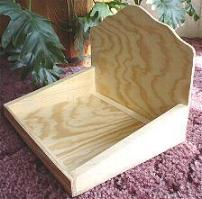 Flat Display Box
Interior Dimensions are ~ app 13 wide x 10 depth x 10-1/2 height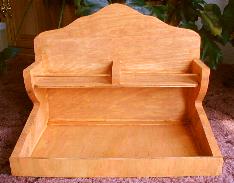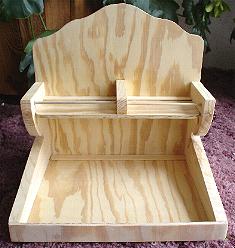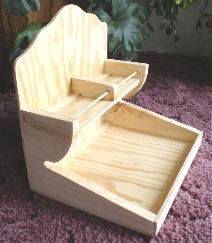 Flat Display Box with Shelf
Interior Dimensions are
Bottom ~ app 13 wide x 10 depth x 13-3/8 height
Top ~ 12 wide x 4 depth

All New Design!!!
~



Dimensions MAY vary slightly but not enough to make any difference. Example being 13 inch interior may be 13-1/8 or 12-3/4. Each display is made individually and may vary ever so "slightly" :)

By Default all items listed as "Stained" will be stained Golden Oak
You can choose another stain color by looking at the "swatch" colors below and then putting your color choice in the "Special Requests" section in the cart

Displays are stained after your order is placed.

There are some stains that take longer than others to dry
Especially in the cooler damper months of the year.
Red Mahogany, Red Oak and Walnut are very thick and sticky stains.
Please be aware of this when you choose these colors.



Stain Swatches



~Colonial Maple

~Red Mahogany

~Golden Pecan



~Cherry

~Golden Oak

~Walnut

Back to Wooden Bath and Body Displays Page One
Back to Wooden Bath and Body Displays Page Two

Back to Wooden Bath and Body Displays Page Four

More Designs Coming Soon!


Woodcrafts


Wooden Display Units


Soaping Oils * Clays * Powders * Botanicals

Snowberry Creek Handcrafted Cold Process Soaps


Wooden Christmas Ornaments and Decorations


Unique Bird Houses and Feeders




Decorative Woodcrafts


Charms and Handmade Custom Jewerly


Weddings


Smelly Jellies Air Freshners


Candles and Candle Supplies


Silicone Molds



Shipping: 2-7 days depending on size of orders


Candles and Woodcrafts - 1992- Present Time