Shipping: 2-7 days depending on size of orders
~~~~~~~

Regular and Expedited Shipping Available
~~~~~~
Click Here to View
Candles and Woodcrafts
is located in the beautiful state of Arkansas!

Click on any link above to browse our website.
Lots of new items such as wooden candle bases to sit your
votive candles and your pillar candles on as well as you gel candles.
We now feature Wooden Soap Molds for all your soap making needs,
cold process as well as melt and pour.
We have Wooden Crates and Soap Dishes as well as Wooden Display
Units for Soap, Bath and Body Products, Spices, Sewing and more.
We have Woodcrafts of all kinds. Decorative and useful.
We have Lighted Holiday Woodcrafts that feature Santa
and Pumpkins and Owls for Christmas and Halloween decorating.
We have woodcrafts such as Napkin Holders, Paper Towel Holders,
Candle Holders and Paper Plate Holders in everyday
styles as well as Holiday Styles. Our featured Unique Woodcrafts are created by "Julie" and
can be found no where else! Many Snowman styles to
choose from as well. We have many Layered Animals
which include Bulldogs in Mississippi State Style, Georgia Bulldogs Style,
Boston Terrier, as well as brindle and just your good ole bulldog style.
We make them to order, so if you have a certain kind or color
that you like to have just let us know! Other Layered Animals
include a Giraffe, a Squirrel, a Chipmunk, Kittens, Reindeer,
a Turkey, a Frog and more! We have way to much
to list here so just click the above links and browse our
site to see all we have to offer, and don't forget to click on the "New" link above.
This will take to all our newly added items which will be listed for a
special introductory price for a short period of time.
Enjoy you visit!


Shipping is provided through the USPS or UPS.
If you have a preference please add it to the "special requests" box in the cart.
Street address needed for UPS shipments.
If your order quailfies for Free Shipping it will be shipped by
our choice of shipping method. If you have a preference
that you want us to apply you will be responsible for the difference
if a higher rate shipper is chosen by you.
**This site best viewed with Internet Explorer**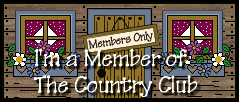 Please tell your friends about my site!!
Just click on the "Pass it On" button above.
Thanks so much!!!
Julie



.